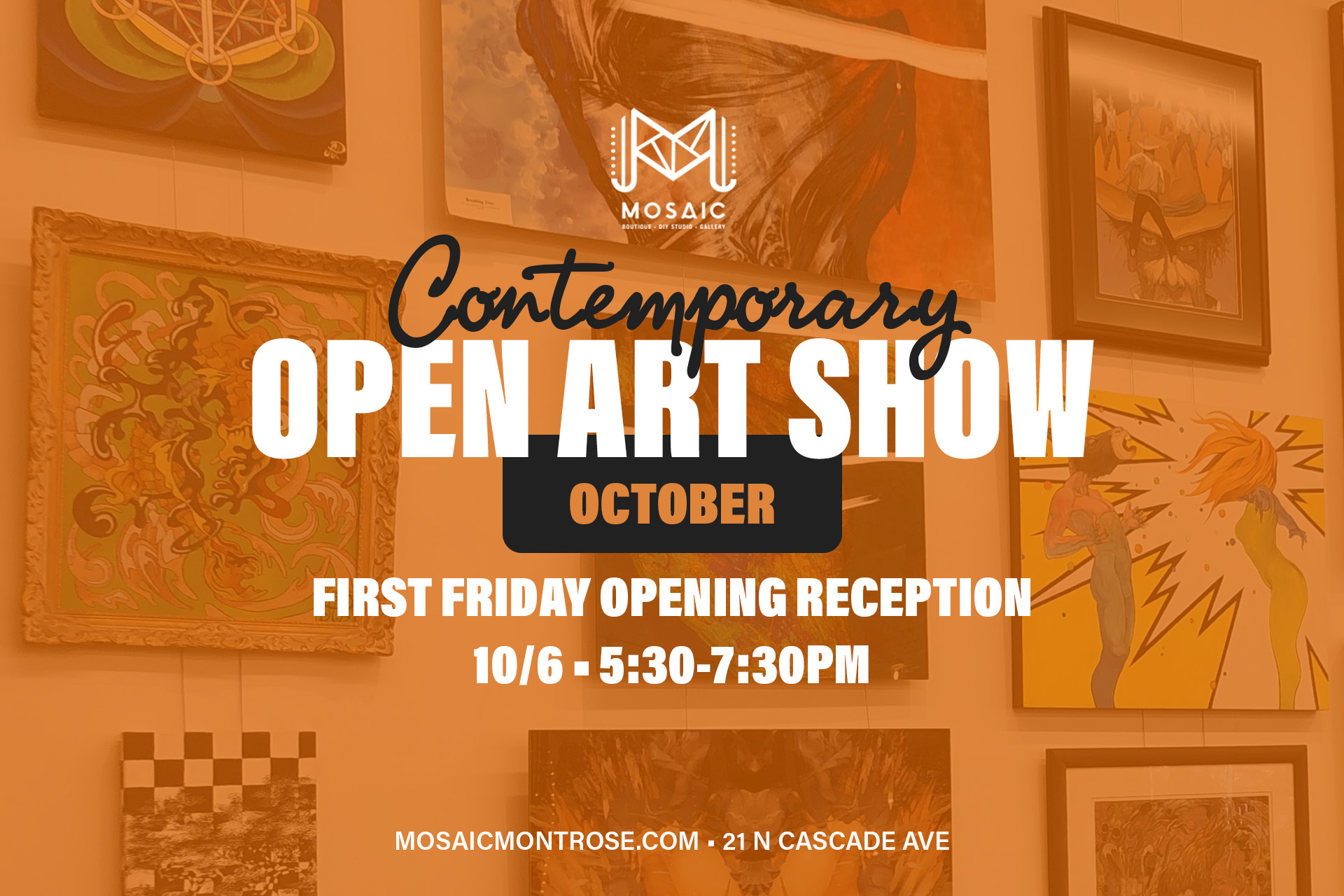 October Contemporary Open Art Show
Calling all contemporary artists! You are invited to be part of the October Open Art Show!
Up to 2 pieces (any medium, can be an original or print, max size 24"), 1 month, $10/piece submission fee + 10% commission
Thursday Oct. 5th
Art Install • 5-7pm
Have a drink, hang your work & meet the other artists
Friday Oct. 6th
First Friday Opening Reception • 5:30pm – 7:30pm
Details:
You may submit up to 2 pieces, 24" or under – $10 submission per piece.
Must be ready to hang – hanging wire preferred
We will provide hanging materials & a card to write your name, title, medium & price (or NFS)
If your piece sells, we ask that the buyer pick up the piece at the end of the month if possible.
Payment will be sent at the beginning of the following month (Venmo or PayPal preferred).
Unsold art can be picked up between November 1st – November 3rd. You are welcome to submit a different piece(s) into the November Open Art Show.