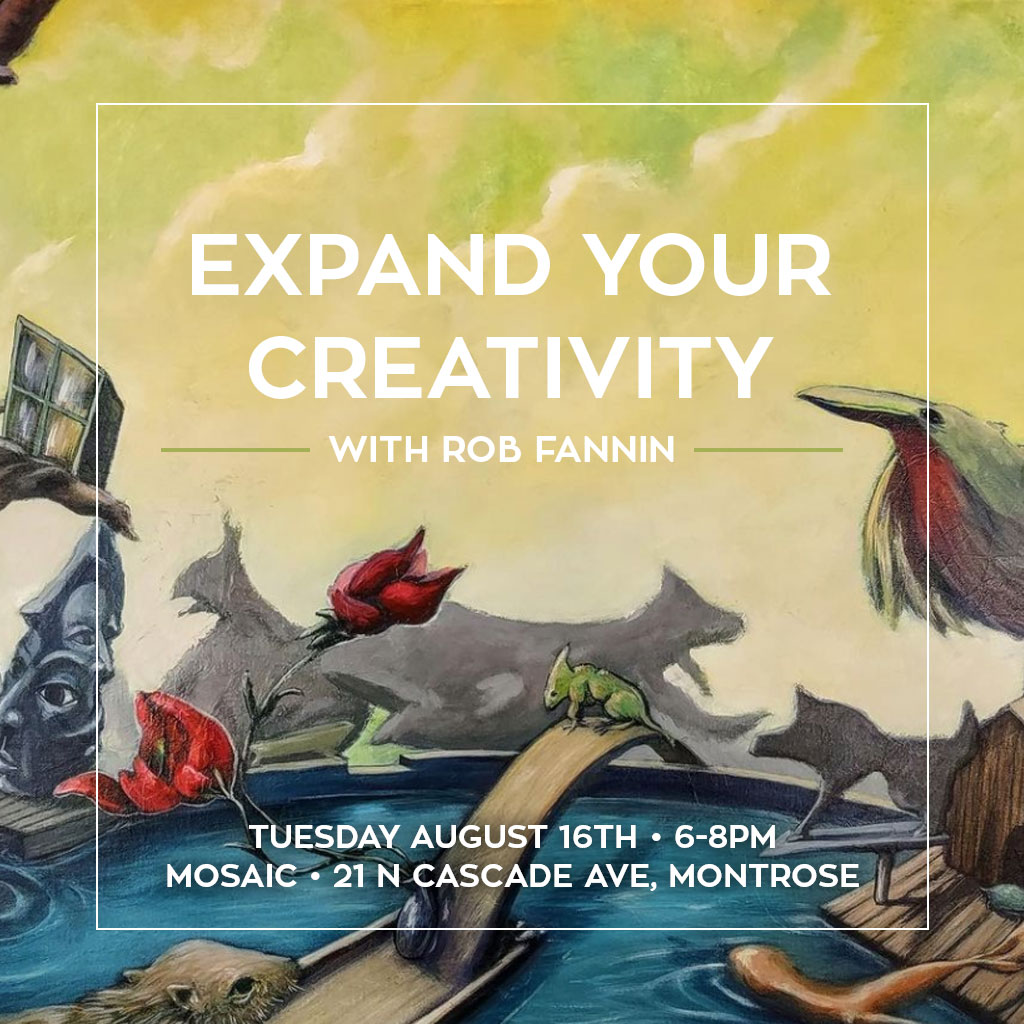 Expand your Creativity with Rob Fannin
Are your creative juices blocked?  Does it seem you are always struggling up-stream with your creative endeavors?  Do you want to find the "ease" in your effort?
Learn how to fully unleash your creative spirit with award-winning artist and creativity steward, Rob Fannin.  On August 16 from 6 – 8 PM, Rob will share some of the creativity-boosting tools and techniques he has developed and taught around the world for over the past 25 years.  In this hands-on workshop you will learn:
1.  How to apply the creative problem solving skills used by the world's top innovators and creatives.
2.  How to access your inner truth as a means of creativity expansion.
3.  How to find the ease in your creative effort.  Yes, you can have ease even if the effort isn't easy.
During this introductory workshop Rob will demonstrate the process he uses to "dance" his art into existence.  The majority of time will be spent by practicing our newly-learned creative skills through his automatic art making approach.  The outcome will be your very own painting (in various stages of completion) and a new beginning for your creative truth to flourish.
For more information on Rob's approach to creativity visit his blog entries: