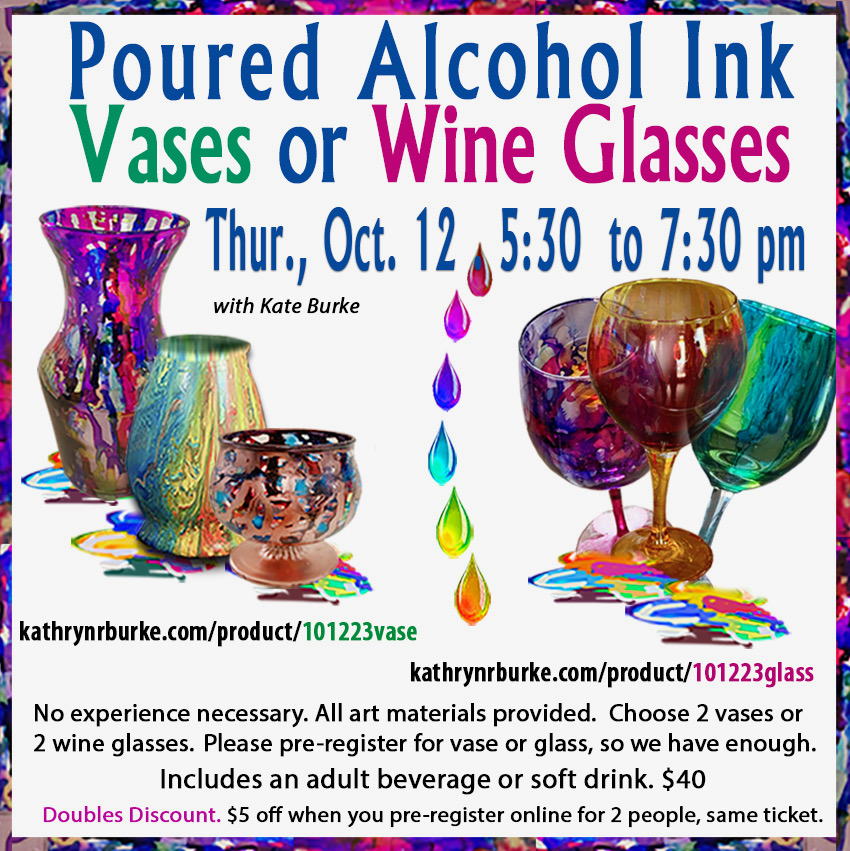 Alcohol Ink Vase & Wine Glass Workshop
Join Kate Burke to create a fun alcohol ink vase or wine glass!
Similar to making Christmas ornaments, only this time, you pour the ink on the outside of the vessel. We provide everything you need you need to make a beautiful vase or wine glass. Choose from different sizes and shapes, or bring one of your own vases to decorate. Demonstrations and lots of help. No experience necessary. Plus you get a drink (alcoholic or non-alcoholic). Cash Bar, too, if you need more creative inspiration.
Wine Glass registration: https://kathrynrburke.com/product/101223glass/
Vase Registration: https://kathrynrburke.com/product/101223vase/