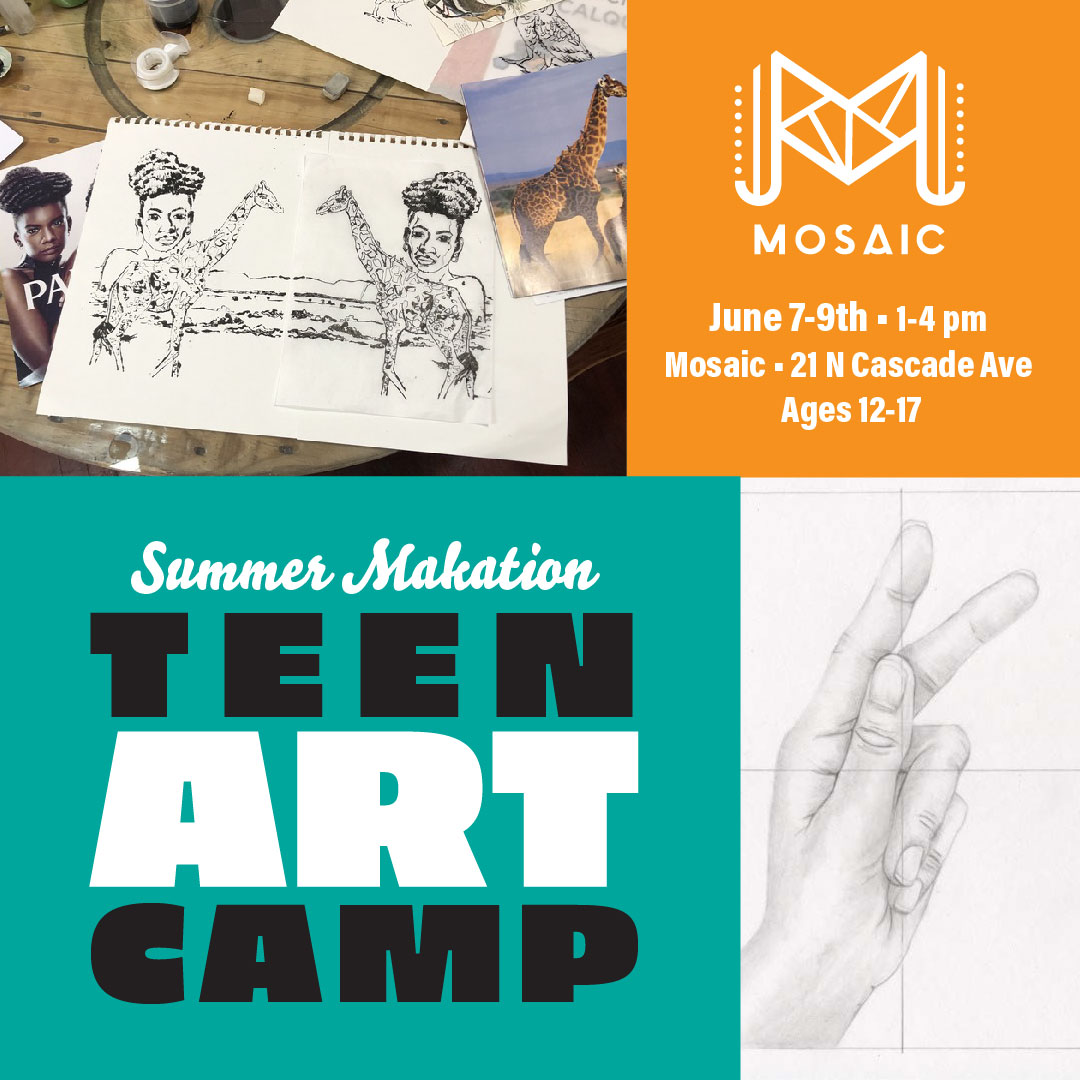 Mosaic Summer Makation
Teen ART CAMP
For ages 12-17
Join Teacher Joyce Baker to learn new techniques and create fun, unique art projects including:
• Spirit Animals – Andy Warhol Blotted Line Drawing
• Slight of Hand Line Drawing
• Tape it Up Acrylic Painting
Camp is limited to 12 kids
1-4pm in the DIY Studio at Mosaic, 21 N Cascade Ave.
Campers may be dropped off starting at 12:55pm and must be picked up by 4pm. Campers will be creating one or more projects per day.
$98/camper: includes all materials and snack each day. Campers will also receive a camp tote to carry their projects home in.
Learn more about Art Teacher, Joyce Baker: https://silverstage.news/joyce-baker-artist/
Register Today!
If you would like to sign your child/children up for Teen Art Camp, please click the button below to register. Once you have submitted the registration form we will email you a checkout link by the end of May to pay and confirm your registration.