RENT – A – RACK IN OUR STORE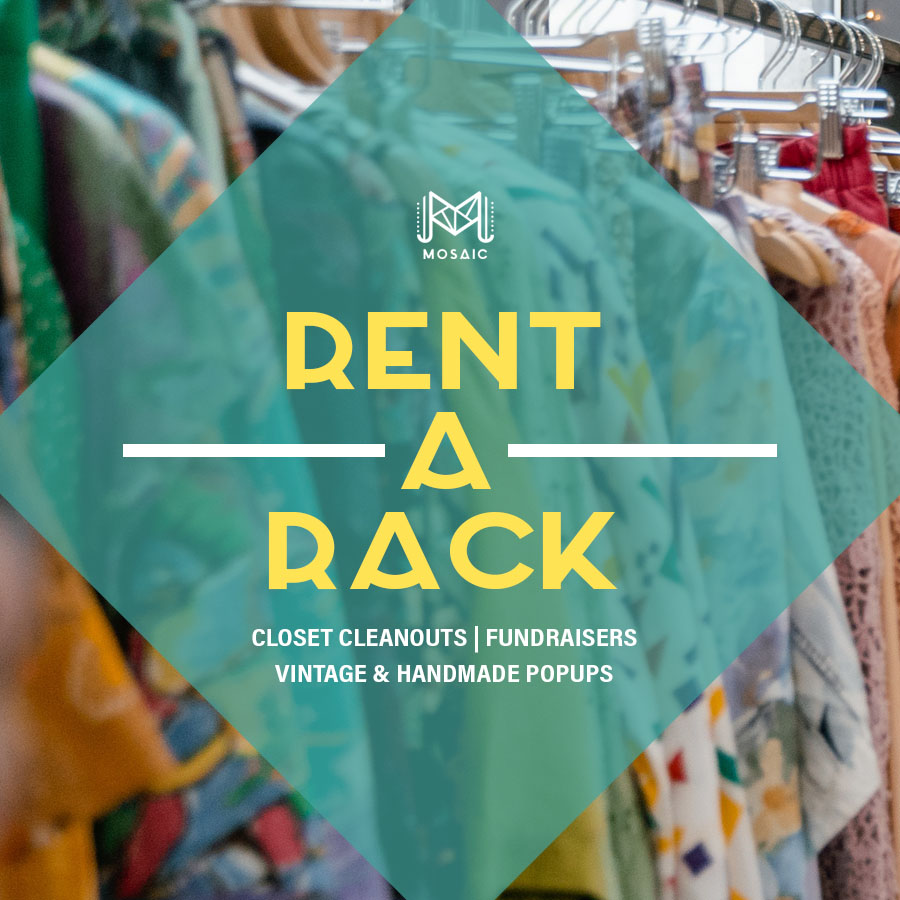 Have clothes you never wear but don't want to donate?
Are you a vintage seller or clothing brand looking to popup?
Do you have an organization you'd like to raise money for?
Rent a Rack in our store and make some $$!
5 EASY STEPS TO SELL
1. READ ALL THE DETAILS & FILL OUT THE RENT-A-RACK FORM HERE
2. WE WILL CONTACT YOU TO SELECT YOUR DATES
3. PICK UP TAGS & PRICE YOUR ITEMS
4. SET UP YOUR RACK & PROMOTE ON SOCIAL
5. COLLECT YOUR CASH!